What is a birthstone?
Surely, you've been here before. You're showing off your beautiful new ring, sparkling in the light, when you hear the question: "what a beautiful gem you're wearing! Is that your birthstone?"
It's difficult to be unfamiliar with such an overly-familiar term. But have you ever stopped to consider what you know about birthstones beyond the gem assigned to your birth month?
Maybe you're unfamiliar with the origin, history, and mythology surrounding birthstones, or perhaps you are but are seeking to know more! Read on to discover everything you'd ever need to know about these month-specific gems!
What exactly is a birthstone?
In its most basic terms, a birthstone is a gem – often worn as jewelry or pendants — that is assigned to a specific month to represent that month in the year. Each month is different — ranging from the deep, rich red of the January garnet to the crisp, bright December turquoise – and each is unique to the month it represents.
There's deep history, origin, and mythology that are involved with birthstones. For some, birthstones are just beautiful trophies that reflect and inform on the months they were born – the dangling Amethyst pendant around their neck always reminding them that they are, indeed, a February baby, for example.
Many others, though, invest heavily in the meaning behind birthstones and often believe that wearing them at specific times unlock certain mythological powers, healing characteristics, or therapeutic influences.
So, what all does the list entail, you ask? What does each birthstone mean?
Birthstone by Month and Meaning: What's Yours?
Let's dive into each month's birthstone and their perceived meanings. We'll walk through, month-by-month, to give a little, background, detail, and a few fun facts about each gem.
January Birthstone – Garnet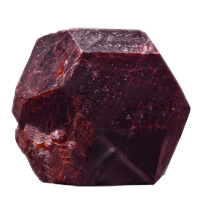 The babies born kicking off the beginning of each new year are gifted the glorious garnet gem to garnish their month. A beautifully cut stone, garnet is actually very durable and found all over the world, ranging in location from Wyoming to Sri Lanka. Garnet has quite the folklore – legend says that garnet can bring peace, prosperity, and excellent health to your home. It's been nicknamed the Gem of Faith and has been believed to bring good fortune to those who wear it while doing good, and alternatively, bad karma for those who misbehave while wearing the stone.
February Birthstone – Amethyst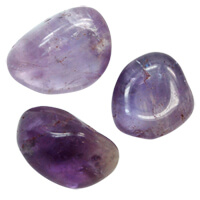 For February folks, the amethyst is their beautiful birthstone. An easily-recognizable gem, amethyst is said to be associated with peace, courage, and stability. This gem is composed mostly of quarts, which is the one of the most plentiful material in the Earth's crust, making this gem relatively easy to locate. In fact, you can find it on most continents. Amethyst isn't just the February birthstone. It is also celebrated as the gem representing the 6th and 17th year of marriage! The name derives from the ancient Greek word "methustos," which is translated as "intoxicated." Believe it or not, people of the past believed that wearing this gemstone would protect them from falling prey to drunkenness.
March Birthstones: Aquamarine & Bloodstone
The lucky March babies are born with options. This month boasts two gemstones, Aquamarine and Bloodstone. Both are captivating, though very different, gems that represent the almost-spring month in unique, interesting ways. Though strikingly different appearance-wise, both are said to enhance the health of the person wearing the stone.
March Birthstone – Bloodstone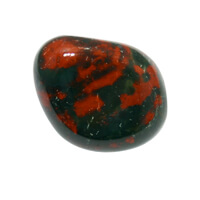 Bloodstone, a dark stone, is sometimes called Blood Jasper, with the original name deriving from an ancient Greek work that means "to turn to the sun." It's said to have been named this because of antiquated ideas about mineral light reflection. Bloodstone is found primarily in India, Australia, and Brazil.
March Birthstone – Aquamarine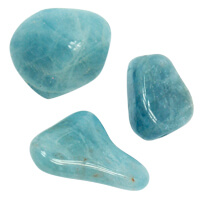 The other March birthstone, aquamarine, is commonly considered far more striking by color standards. Named for its color, aquamarine is derived from the Latin word aqua, meaning water, and marina meaning sea. It grows in six-sided crystals and can be found primarily in Brazil.
April Birthstone – Diamond
Often considered the prized gemstone, April babies are fortunate enough to claim the diamond as their birthstone. Diamonds are likely the birthstone people are most familiar with. They're synonymous with wedding engagements and are gifted or worn for almost every special occasion. Though diamonds are common now-a-days, they're still unique. The hardest of all the gemstones, diamonds are made of only carbon, making it nearly 60x harder to cut than anything else. In fact, to cut a diamond, you must use a diamond! Less common knowledge about diamonds? While it's often known as a symbol of everlasting love, it's also thought to bring courage.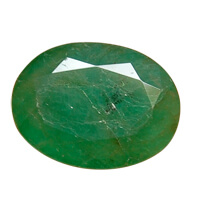 Some people are downright green with envy when it comes to May's birthstone – the emerald. Those born in May are lucky enough to claim the emerald as the gem that represent the month of their birth, and being in the very peak of Spring, it seems to be the perfect gem to do the job. It has been super-associated with fertility, rebirth, and love. It was also said to be Cleopatra's favorite gem. These days, it's mostly said to signify wisdom, growth, and patience. Emeralds are found all over the world – especially in Colombia and Zambia
June Birthstone: Pearl, Moonstone & Alexandrite
And we thought March was lucky – June is one of the two months that hosts three different birthstones, affording those born during this glorious month beautiful options. Let's take a quick look at each of them!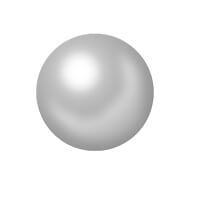 Pearls are unique as they're the only gemstone that created by living creatures – mollusks! Named for the old French perle, these gems aren't typically the natural, perfectly round stones you see, and they're so soft that they'll dissolve in vinegar! Most pearls come from China, but can also be found in Australia and Persian Gulf waters.
June Birthstone – Moonstone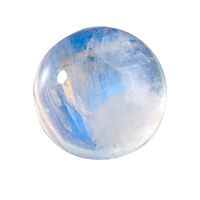 Moonstone was named based off the idea that its shimmery outercoat would shift with each phase of the moon – while that might not be necessarily, true, the shining, glitzy gem certainly does inspire, creating the word "adularescence." Classic moonstones come from Sri Lanka, though, they can be found in India and Madagascar. Moonstone is said to enhance feminine energies, sensitivity, and intuition
June Birthstone – Alexandrite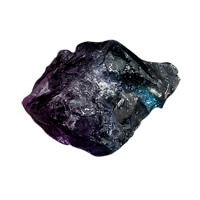 Alexandrite is the last gem of the June birthstones. Believed to protect those who wear it from evil, Alexandrite was once thought of as a symbol of purity made from the hardened tears of joy from Aphrodite. Mythology aside, Alexandrite is one of the most valuable gems and was the official stone of Imperial Russia. Often, this stone is associated with learning and concentration, and is believed to improve imagination and creativity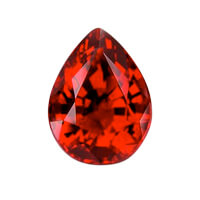 The lady in red has nothing on the July gemstone – the Ruby. Thought to be symbolic of passion and energy, some have said that having the ruby as your birthstone can bring you success and love. Coming from the Latin word "Rubeus," specifically meaning red, the ruby is often considered to be the king of precious gemstones. In fact, the Sanskrit word for ruby, "ratnaraj" literally means king of precious stones. Fiery, tough, and durable, rubies are second only in hardness to the diamond and often, they are used for watchmaking and crafting medical instruments.
August Birthstone – Peridot, Sardonyx, Spinel
Here we are again, folks, a month with three stones. With Spinel only having been added as recently as 2016, August babies are offered a multitude of choices
August Birthstone – Peridot
Peridot, the original birthstone for August, is sometimes found inside meteorites – more commonly though, you can find Peridot in volcanoes. Peridot is often associated with prosperity and good fortune.
August Birthstone – Spinel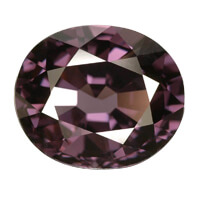 Spinel is the newest on the August birthstone list and is said to resemble a ruby or a sapphire. Spinel is found in Cambodia, Nepal, and even in the United States. Available in many colors, the distinguishing feature of Spinel is the octahedral crystal structure and single refraction
September Birthstone – Sapphire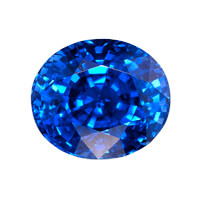 S is for September, but it's also for Sapphires. Said to channel higher powers, this gem is thought to encourage self-discipline and act as a facet of wisdom and nobility. True or not, the sapphire is a stunning gem that comes in many shades, though the most common is blue
October Birthstones – Opal & Tourmaline
Those lucky enough to be born in October can choose from two beautiful gemstones – opal and Tourmaline. Though the two stones look different, they both hold legends of coming to earth through a mythical, rainbow journey. Both stones are said to symbolize faithfulness and confidence, and opals are even supposed to repel evil and shield eyesight when it's worn as a necklace. Opal can be found in Australia, Ethiopia, and the Czech Republic. Tourmaline can be found in many colors – in fact, its name translates to "stone of mixed colors," and can be found in Brazil, Sri Lanka and Pakistan.
November Birthstones – Topaz & Citrine
The two gemstones chosen to represent November are so similar, they're often mistaken for each other. Both stones are known to bring warmth to wearers, have calming energies, and are often thought to bring good fortune to those who wear them. Similarly, both stones are so abundant, and because of that, affordably priced. Topaz, specifically has been said to calm tempers and eliminate nightmares, while Citrine is often called the "healing quartz" for it's comforting abilities.
December Birthstones – Tanzanite, Zircon & Turquoise
Three gemstone choices are available for those born in December. All known for their beautiful shades of blue, each is relatively inexpensive. Tanzanite is still found in Tanzania and given its vulnerability is best suited for earrings. Zircon has legend that dates to the middle ages, believed to induce sleep and ward off evil. Turquoise, translated from the French word for "Turkish stone," initially as heavily supplied by Ancient Persia (now Iran), however, the US is the present-day leading supplier of Turquoise
Birthstones and Their Color
January: Garnet – Red to Colorless Gems
Garnet, though most commonly known to be a deep, rich red, comes from a rainbow of colors. Rare garnets have been known to be blue, colorless, or, rarest of all, color-changing. Commonly, they range in red colors, though.
February: Amethyst – Light Pink to Rich Purple Gems
The most common amethyst is a purplish color, though this gem can range among many colors, from a light pink, to a violet, to a deep purple that may even appear blue or red, light depending. These stones can even have layered color variants – it just depends on the cut.
March: Bloodstone & Aquamarine – Green with Red Veins to Blue Green Gems
Bloodstone, though most commonly recognized as solid green with thin, visible red veins (heliotropes), also comes in an opaquer shade with little to no red spots (plasma).
Alternatively, Aquamarine is a gem that resembles the calm blue of the sea with little to no yellow in it. Often, its tone is light and ranges from green to blue-green, with a more intense color in the larger stones.
April: Diamond – Colored and Colorless Gems
Diamonds are unique in that they're available in a smattering of colors – yellow, red, pink, green, blue, or colorless. Often, the more saturated the hue, the more expensive the diamond is. Mostly, though, diamonds are known for their sparkle.
May: Emerald – Light Green to Green Blue Gems
The emerald is famous for its brilliant green color, which is said to often be favored by the wealthy to wear as statement pieces. Emeralds range from light, bright green shades to deep, richer greens, though often the hue is dependent on the cute. The rarest of emeralds will look to be green-blue.
June: Pearl, Alexandrite & Moonstone – Creamy White to Shimmery Gems
The finest, rarer pearl have a reflective luster that make them look pure white, creamy, and cast an iridescent sheen that can cast different shades. Though, many of the freshwater pearls can be dyed other colors. The famously-known Black pearls aren't black, in fact, they're different shades of green, purple, or blue. Moonstone, comes in a variety of shimmery colors ranging from yellow, to peach. The finest of moon stones are found in Sri Lanka and are transparent with a shimmery blue hue. Alexandrite is tricky – it's often described as emerald by day and ruby by night, it's a color-changing gem. It can appear bluish green in the daylight and purple-red under incandescent light.]
July: Ruby – Brownish Gems to Purplish Gems
Rubies are always fiery red with chromium giving it its fluorescence. Though some rubies can appear darker with purplish hues or brownish tones, they always fall on the red spectrum.
August: Peridot, Spinel & Sardonyx – Green Glow Gems to Zebra Striped Gems
Peridot is most widely recognized for it's low, lime green glow, formed from the mineral olivine. The green color can range from yellowish-green to a brown-green color, with the shade forming from the composition of the mineral itself rather than race impurities. Spinel, often confused with other gemstones, comes in a variety of colors, often in vivid red, though blue, pink and bright orange are also available – not to mention black, lavender, mauve, etc. There are innumerable color choices with Spinel. Sardonyx is a zebra-striped stone with white bands that ranges in color from yellow-red to red-brown dependent upon the amount of iron oxide present.
September: Sapphire – Bright Blue Gems and all in Between
Though Sapphires can be found in all other colors, the most commonly recognized shade is a deep blue. Its name, meaning blue stone in both Greek and Latin, doesn't necessarily represent the gem correctly. Trace elements in the stone can cause the sapphire to have tints of yellow, blue, green, orange, etc. Sapphires in any color besides their blue shade are often referred to as fancies.
October: Opal & Tourmaline – Rainbow Gems
Both gemstones for the month of October have a rainbow of colors in their gem spectrums. Tourmaline, whose colors depends on the trace elements inside it, can produce distinct colors like red, green, purple, brown, and black. Opal, which refracts light to display multiple colors, are often called kaleidoscopic because of their colors that can simulate any shade.
November: Topaz & Citrine – Brownish-Orange to Yellow Gems
The two gemstones for November look quite similar and are often mistaken for the other. Topaz, through much of history, was thought to be only yellow – however, it's available in many colors, ranging from brownish-orange to yellow. Citrine is also a yellow stone, ranging from pale yellow to brownish orange in color – it even takes its name from the citron fruit because of its lemon hues.
December: Tanzanite, Turquoise & Zircon – Light Blue to Robins Egg Gems
All three of the December's birthstones range on the blue color spectrum. Tanzanite can display a variety of colors when cut a certain way, though it typically ranges from pale blue to ultramarine with violet tones. Zircon, the second birthstone, can be brownish red, but most are heat-treated until they turn blue. Turquoise can range from a powder-blue to the striking green-blue of a robin's egg. This gem is one of the few birthstones – or gems in general – to be named for its color.
Where do birthstones come from?
Birthstones are said to have a unique, storied origin tale, reaching all the way back to the time of Israelites when high priests wore sacred breastplates, according to the biblical Book of Exodus.
It is cited from numerous sources that birthstones originated from Aaron the priest, brother of Moses, who was a prophet and the very first high priest of the Israelites. His breastplate held four rows of three precious stones, each symbolizing a different month of the year, 12 signs of the zodiac, and of course, the 12 tribes of Israel.
However, the custom of wearing a single birthstone to represent your specific birth month is fairly modern. The Gemological institute of America claims that this practice began in Germany in the 1560s when families began the practice of keeping twelve stones and wearing only one per month.
The most modern practice of wearing birthstones has very little connection to Israelite breastplate ornamentation or religious/familial tradition. Now-a-days, the practice is based off a more modern list of birthstones ordaining a specific stone as the representative of a particular month — a list that some authors claim was created in 1912, calling it the Kansas List.
This list was created specifically by the then-known National Association of Jewelers (now known as the jewelers of America) when they met in Kansas to finalize and adopt a standardized birthstone list. However, this list has been updated a few times. Once, in 1952 by adding Alexandrite for June, citrine for November and pink tourmaline for October. Then, it was updated a gain in 2002 adding tanzanite as a December birthstone. Finally, it was updated in 2016 by the American Gem Trade Association and Jewelers of America when spinel was added as an August birthstone.